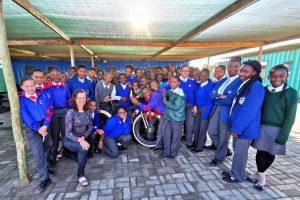 We had the privilege of having Dr Kate Leeming come and speak to our Grade 7 and 8 students about her Skeleton Coast Expedition. She is renowned for her cycling expeditions around the world and is currently cycling down the entire Namibian Coast.
She shared about her experiences at MYO on her website: http://www.breakingthecycle.education/blog/swakopmund-halfway-there/
The students  had a wonderful time being inspired to live a life of adventure and overcoming obstacles.